Committed to our values and education
Athletic Club approaches different subjects related to the school curriculum through its history and values.
Find out more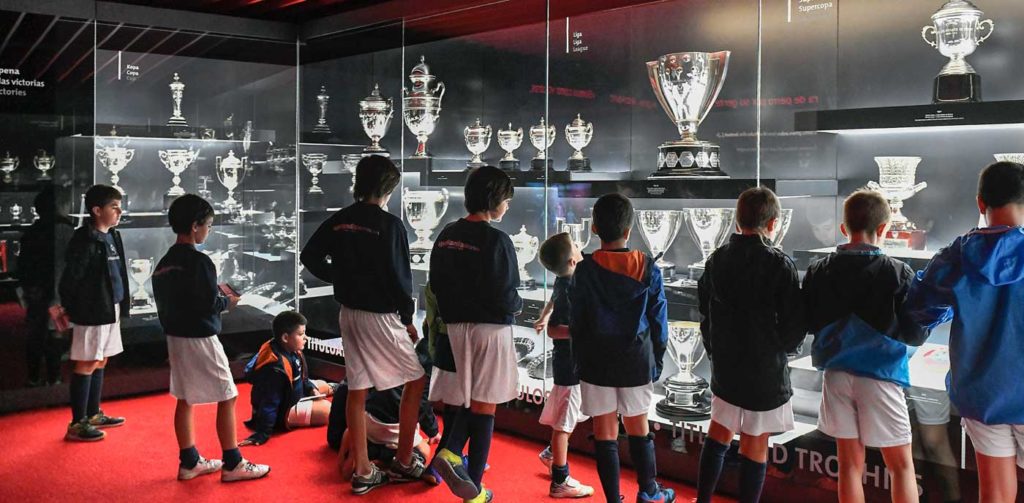 The School Educational Programme is aimed at spreading Athletic values from different approaches. As a hundred year old institution in Bizkaia, the club is a key player that interact in relation to curriculum planning for the different school years. In this way, it has become an educational tool of great competency-based learning competencial.
Teaching units for the 2022/2023 academic year
History of Bizkaia, history of Athletic Club
Where does our word 'alirón' come from? Why does Athletic Club have an English name? Since its foundation, Athletic Club's history has been linked to that of Bizkaia, being a reflection of society, and an excellent viewpoint from which to look out over every era.
We are communication
How were goals announced in 1910? What is the mixed zone? Would you be able to broadcast a match on the radio? On this visit you will be able to answer these questions and many more. Find out secrets about the media with Athletic Club.
Lions and lionesses for equality
Since when have women played football? How many cups has Athletic Club's women's team won? Are we equal in sport and in life? On the road to equality, Athletic Club is a leader and a driving force for change. With this visit we want to bring boys and girls together in our commitment to a future of equality.
Information on school visits
Visits tailored for Primary, Secondary and Baccalaureate Education.
Tours in Basque, Spanish or English.
Recommended groups of 20 schoolchildren per visit (for more students, please ask).
Opening hours: Tuesday to Friday.
Duration of 2 hours.
Educational material to complement classroom learning.