The San Mames stadium has always been, since its origins, a special place. That may be due to its location in Bilbao, its name in honour of a saint called Mamés, its philosophy and the special way it competes or its devoted supporters.
But the truth is that, as well as keeping all of that, the new stadium houses more new surprises for the visitor. Today we want you to discover the best images of
San Mames on the inside
and let yourself be captivated by the best sports building in the world.
7 snapshots of San Mames on the inside
San Mames under construction.
To give you an idea of the grandeur of the San Mames stadium, it is necessary to be aware of the process it went through to become what it is today.
Bust of Pichichi.
Brought from the previous Stadium, the bust of Rafael Moreno Aranzadi "Pichichi", one of the most charismatic strikers in his day, presides over the players as they come out of the tunnel from the changing rooms on match days.
San Mames BAT.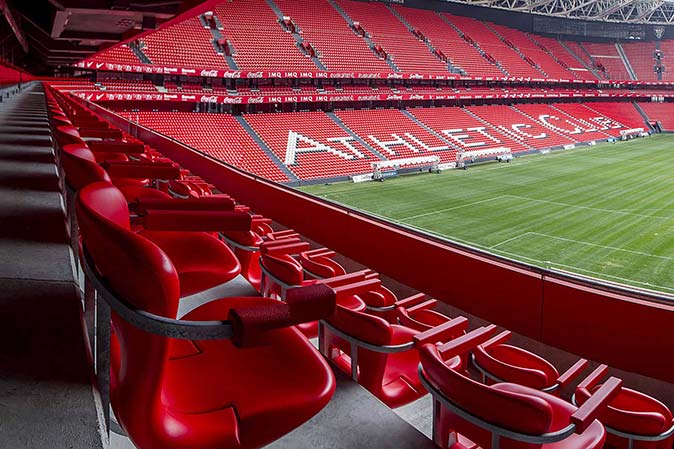 The San Mames BAT is located in the central ring of the stadium. One of the best images of San Mames portrays this unique, different space. The boxes and seats in the San Mames BAT have a superb view of the playing area. They are located on the first floor of the stadium, between the upper and lower stands.
Press Room.
The "Jose Iragorri" press room has a capacity of 150 people. It is a space where players and coaches give press conferences and which allows information professionals to do their work in total comfort.
The San Mames restaurant.
Football and cuisine come together in this unique space, which you can enjoy every day of the week. In it you can enjoy the cuisine that reflects the cuisine of Biscay in all its essence.
La campa de los ingleses tavern.
The San Mames gastronomic tavern is on the first floor of the stadium and takes its name from the first place where a football match was played in Biscay.
The supporters.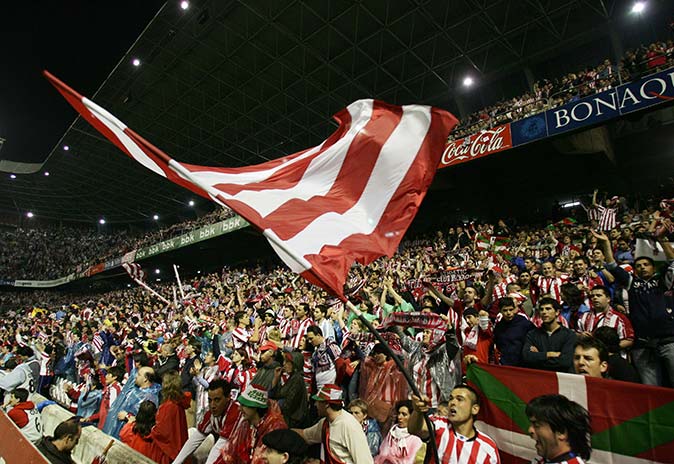 But the best image of a football ground is and will always be its supporters. That is what makes this a special place. And the fact is that football is experienced at San Mames in a unique way.