You can now buy The Lion Experience ticket, with which you will live an incredible experience and a match like you could never have imagined before.
The Lion Experience allows you to enjoy the match from the best seats in the central ring with an exclusive gastronomic service and access to reserved areas for the players in the pre-match, experience the post-match in the mixed zone and press room and meet a first team player in person.
The Lion Experience includes:
VIP ring seating with gastronomic service included.
Welcome pack.
Visit to the team's dressing room and tunnel before the arrival of the players.
Exclusive experience of the arrival of the two teams at the stadium.
Enjoy the pre-match warm-up on the pitch.
Access to the press room to follow the post-match press conference live.
Meet and greet a first team player in the mixed zone.
This experience is available for all LaLiga matches until the end of the season.
Find out more about The Lion Experience: more information.
San Mames BAT
Also, remember that Athletic Club has on sale the San Mames BAT tickets with VIP services for any of the LaLiga 2022/23 matches that take place until the end of the season at La Catedral, including those of the matchdays whose dates, and match times, are yet to be confirmed.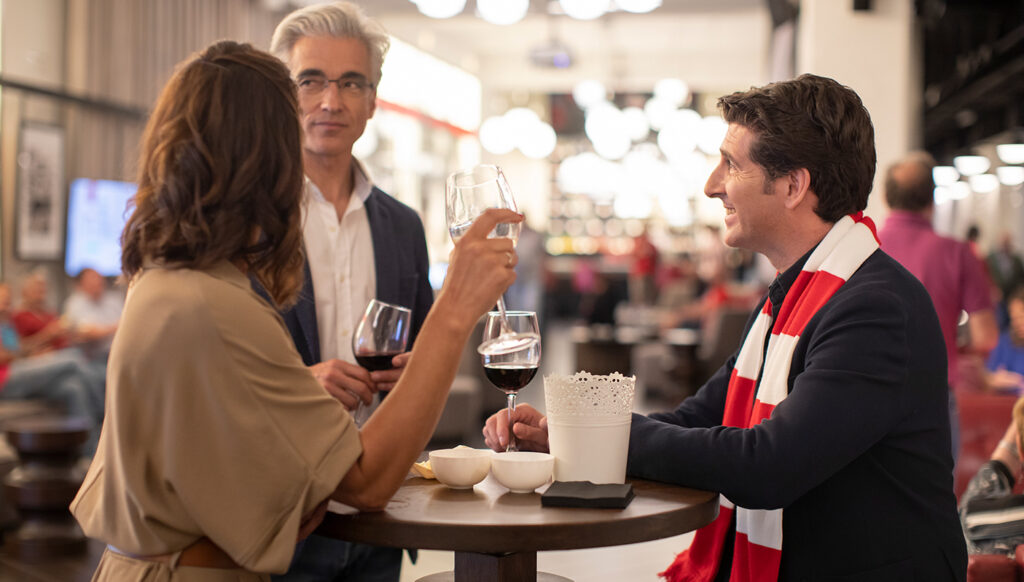 The San Mames BAT tickets correspond to the seats located in the central ring of San Mames and have exclusive VIP services. The Matchday Experience at San Mames BAT includes these services.
· Privileged location inside the stadium. You can choose your seat among those available in the North, East and Main stands of the central ring of the stadium.
· Exclusive gastronomic service included from our selection of Biscayan chefs with 11 Michelin stars. Andra Mari, Azurmendi, Eneko, Boroa, Etxanobe, Garena, Nerua Guggenheim Bilbao, Zarate and Zortziko are the restaurants in charge of cooking every match day.
· Access from an hour and a half before to an hour after the match. You will be able to experience the pre-match and post-match atmosphere in a different way.
· Access to the entire central ring that you can share with San Mames BAT subscribers and Matchday Experience users. We have created a meeting area so that you can have an exceptional experience. You will enjoy personalised attention and will have all the comforts at your disposal.
· Screens with the match live, replays with all the angles to catch every detail.